We have momentum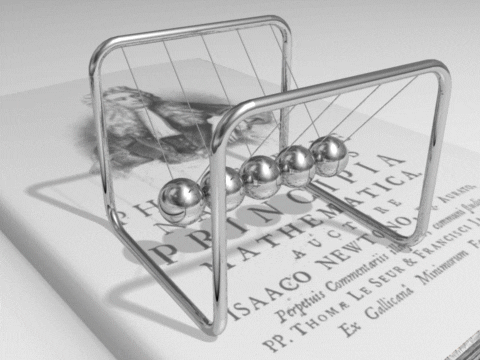 Thanks for another enjoyable class with you this week! In building a sense of connection together, we began by sharing some stories regarding our names, and had a good time exploring a bit more of who we are. Trust is such a key part of the learning experience (something that only builds after some time with each other). I am glad to invite some of our time in getting to know a bit more about everyone in the room.
Some announcements:
Remember we will be meeting at around 4:20pm at the Liberty Hall Academic Center for James McBride's reading and talk next week for class! https://www.kean.edu/news/author-james-mcbride-give-distinguished-lecture-kean
In addition, please consider participating in Research Days to be held Monday, April 24 – Wednesday, April 26, 2023. Kean Research Days is a campus-wide celebration of faculty-student research and creative activity. This annual event sponsored by the Office of Research and Sponsored Programs provides students the opportunity to present their preliminary or completed research and creative activities to the campus community. Here is the link to register.
Class slides
Beginning our discussion with "Voice" in Writing
I am smitten with your articulation of what "voice in writing" might be. It is such a critical yet elusive aspect of writing, and I think you captured some it so beautifully in class. I also think you considered the question of voice from your own well-earned experience of writing. I especially enjoyed our discussion of the dreaded "writer's block" experience – a sensation of being stuck (perhaps due to a blank mind, or more likely, a flooded mind). What is writing, if not thinking in nuanced and refined ways? What is writing, without the communicator's intention? What is writing without whimsicality and serendipity?
We also discussed some key questions that I think we will keep visiting over the course of our time together:
Our first experiment
Ou first in-class "experiment" with chatGPT was useful as an early consideration of what the tool will do, in comparison to what a human writer might do (in light of a basic writing prompt).
I asked each of you to write about the difference between high school verses college for about 7 minutes. The results revealed a combination of insights based on experience, memories, and also a broader comparative analysis. You had strong feelings, great "lines" to sum up the vibes of yesteryear, and some profound questions too. Even monitored-bathroom references. When chatGPT answered the same question a few minutes later, it's response was a well written comparison/contrast argument organized in list form, built upon some fact-based assertions. We considered the pros and cons of the different approaches, and we hit upon the difference in "information for information's sake" vs. the production of meaning through language. I think this is a useful place to start our overall class exploration of "the human nature of writing".
Completing Class Calendar
At this stage it is critical for each of you to determine your contribution to our pathfinding series which provides a "spine" for our Course Calendar. You each need to dig deeper that "initial thoughts" and really determine with specificity your plan for presentation. Remember to look closely (research the content) of our Reading Roster in order to confirm what you want to contribute to our discussion. You can also add readings that are outside our roster (if you feel they will enhance your "pathfinding" direction). You can let me know by email if you have new materials that you want me to consider adding to our reading list. **Please email me the working title and the selected readings that will become the basis for your presentation by next week.
You to-do list for next week
1. In preparation for James McBride visit next week:
2. Complete your contribution of our Course Calendar. Please email me the title of your "topic/theme" for your "pathfinding week" and the proposed reading selections that the class will read the week before your own pathfinding session. This is due before February 9th.
3. Blog 2 due: Reflect on our class discussion from 2/2. What is your sense of the importance of voice in writing? Write about what you noticed when you wrote about high school vs. college, as compared to what chatGPT wrote about high school vs. college. **Also, please formulate a question for James McBride to answer in during his public lecture next week 2.
We are off to a great start! See you at the James McBride reading next week!