This week is Spring Break, and I am glad you are all able to take a bit of time to recharge and renew. I imagine you are all catching up on much needed rest. As we discussed, resting is a critical part of being human, and cannot be ignored.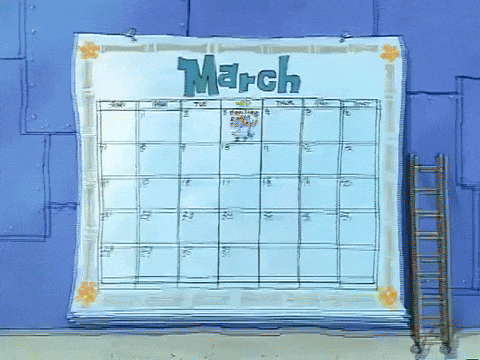 Thanks to Jasmine Dixon for further opening up our questioning regarding the question of ChatGPT (as either friend or foe). Of course the issue of natural language processing and it's impact on society defies any simple pro-or-con stance, but "the friend or foe" question does help us all grapple with the varying aspects of impact. Perhaps any tool is neutral (inherently), but becomes a source for further concern when put into the hands of human beings. There is the rub. Some people will use the tool to proliferate positive outcomes for many, yet others will no doubt use the tool to manipulate and violate.
No matter what side of the fence we stand, what we have been successful in apprehending is that the advent of chatGPT is a "game changing" moment for education. It challenges what we have known and assumed about the processes and purpose of education. Our understanding of the pursuit and the production of knowledge must necessarily move away from a product and content-oriented enterprise, and lean more deeply towards a process-oriented endeavor. As Paulo Freire articulated in the Pedagogy of the Oppressed, mainstream institutionalized education is deeply problematic because it has been understood as a "banking" system where teachers "deposit" knowledge into passive students. Teachers are the epistemological authority in this system, and the overall system reinforces a lack of critical thinking and knowledge ownership in students. If the machine can write so effectively and spit out what students will be tested and evaluated on, what can we do differently to center authentic forms of learning?
Save the Date
A reminder for all of you to remember my Save the Date! announcement for April 26th (1pm or 2pm??). This will be a time slot reserved for a networked/online event, when you will all collaborate with Dr. Maha Bali's AUC students (in Cairo, Egypt). The topic of your discussion will be the impact of chatGPT, and what students wish for, in light of this new technology in different learning contexts. This event will be one component of your final group project.
Our class agenda slides
Screening Surveillance discussion
I am glad we also had the time to screen the short film Frames (a film produced by the Screening Surveillance Project. The project guides us in critically examining the logic of design within big data systems (that underpin, enable, and accelerate digital surveillance). In Frames, a smart city tracks and analyzes a woman walking through the city. Things she does are interpreted and logged by the city system, but are they drawing an accurate picture of the woman?
As we continue to think about the "human nature of writing" in the face of technology and artificial intelligence, we will continually be confronting the ubiquitous reality of big data surveillance. In that sense, I hope we will be deepening our socio-technological literacies, while shining light on the centrality of current privacy concerns.
Your to-do list:
Be sure to take some time to rest over the break!
Our pathfinders for next week will be Jenny & Maya, and they will connect with all of us in our class Zoom room. I will be sure to send you that Zoom link by email before 3/16. Jenny & Maya have chosen the theme of authorship & the human nature of writing to guide us all.
For 3/16, please read:
Your 6th blog should be a reflection on the above readings.
Enjoy the break!